Projects
Track record
My track record and publication list can be found here: track record Sander Lourens.

Recent experiments / projects
- Dutch-Indonesian Programme on Food Security - Poultry
- Effects of setting floor eggs on hatchability, chick quality and broiler performance
- Effects of strict hygiene protocols to avoid ESBL in the broiler production chains
- Effects of administration of probiotics in hatcheries on ESBL prevalence in broilers
- Zootechnical and veterinary factors at breeder level: effects on broiler mortality
- Bioburden control in vaccine egg production systems
- New brooding systems for broilers and turkeys: Hatchbrood and Patio system
- Effects of DECT, UMTS and GSM signals on embryonic survival and growth
- Preserving hatchability and broiler performance in long stored eggs in practice
- Optimization of CO2 Atmospheric Stunning (CAS) procedures in broiler slaughter houses
- Linking information between breeder farms, hatchery and broiler farmers and the use of standardized data collection protocols
- Effects of stocking density in the rearing and production period of broiler breeders on behaviour and technical results


Performance checks
- Effects of loading speed on carcass quality in Russia
- Broiler breeder hatching egg production and hatchability in New Zealand
- Broiler and layer breeder hatching egg production and hatchability in India
- Breeder and hatchery performance checks in China
- Trouble shooting layer and broiler hatcheries in Russia
- On-site and on-line hatchery performance checks in Denmark, Sweden, Norway, Germany, France, Canada, US, Mexico, Japan, South Korea, Colombia, Australia, New Zealand, UK, Poland, Russia, Iran, India, Brazil, Belgium, Italy, Turkey, Zambia, Ghana, Ethiopia, and Indonesia

Did I mention Holland as well?

Networks, working groups, (inter)national committees
- IFRG (Incubation and Fertility Research Group)
- Fyto-V project team alternative treatments against common poultry diseases
- Adaptation Physiology Group Wageningen University
- WPSA (World Poultry Science Association)
- CAWA (Centre for Animal Welfare and Adaptation, Wageningen University)
- Organisation of The 5th Workshop on Fundamental Physiology and Perinatal Development in Poultry in Wageningen
- Guest researcher at the Poultry Research Unit of the University of Alberta, Edmonton, Canada
- Guidelines working group "Optimal start for young chicks" KNMvD (Koninklijke Nederlandse Maatschappij voor Dierenartsen; 2012 – 2013)
- Dutch-Indonesian Programme on Food Security – Poultry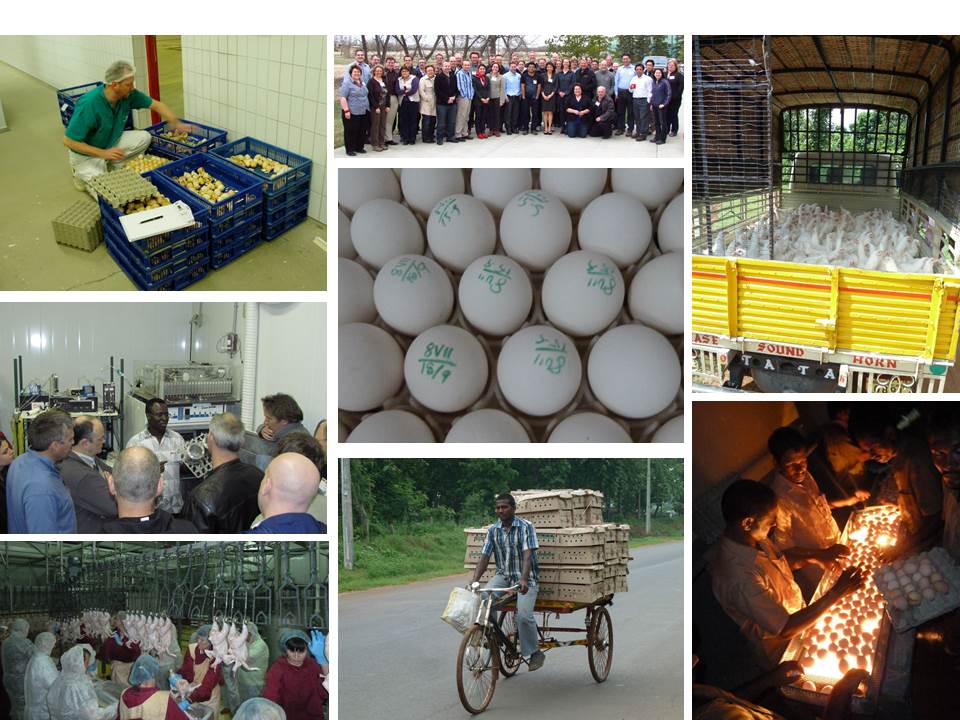 Below: my plexiglass incubator was used in DJ Ruud de Wild's National Radio Show at Q-Music. Radio listeners were challenged to predict the egg that would hatch first. The winner got a car! Guess what; this egg was positioned in the middle between 11 other eggs and was warmer than the others at the sides... It is all about embryo temperature!


From left to right: Martijn Zuurveen, Jeroen Kijk in de Vegte, Ruud de Wild en Sander Lourens

And how much fun is it to watch a young chick hatching at school?! Another miracle of life!